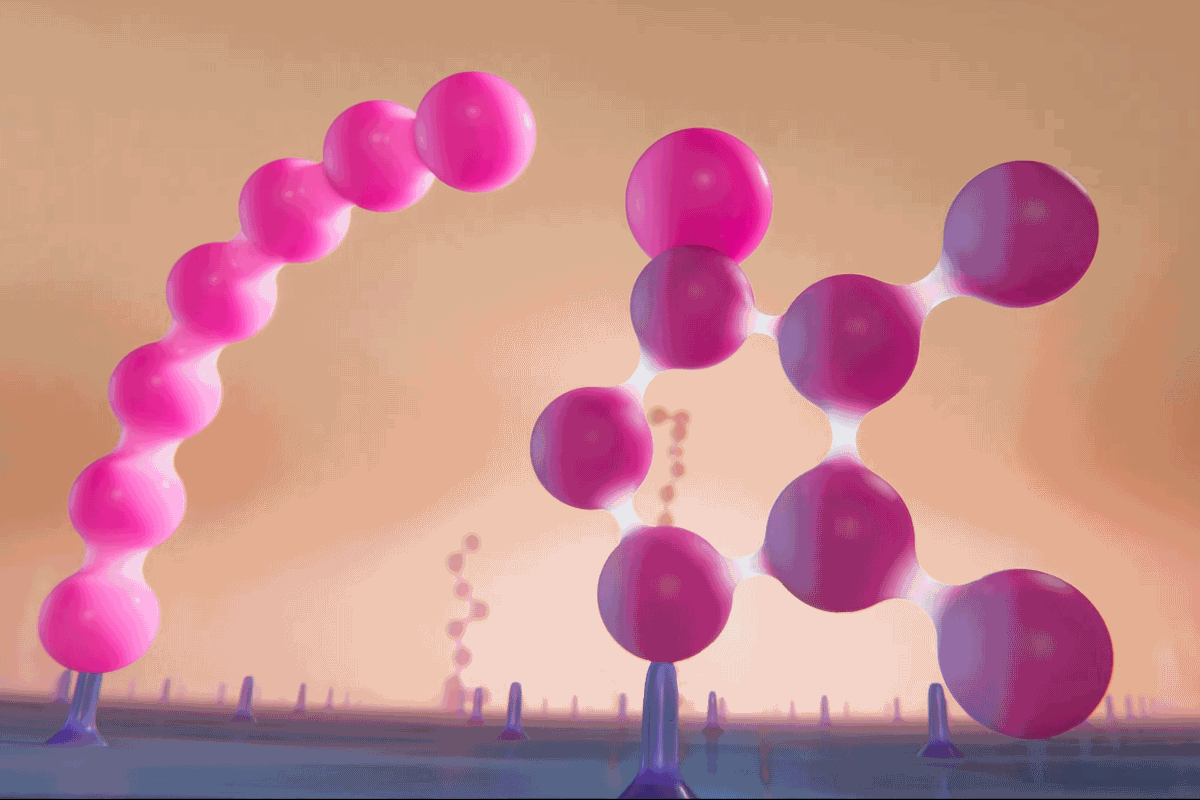 Glyphic Biotechnologies is an MIT spin-out aiming to accelerate the critical but slow step of sequencing new proteins, potentially cutting drug development times down by several orders of magnitude.
No technology currently exists that can sequence the amino acids of proteins at a single molecule level. To change this, Glyphic is developing a next generation protein sequencer that is able to capture billions of proteins from a sample in parallel and determine the amino acids sequentially.
After capturing proteins from the sample a chemical fluid is introduced causing the proteins to untangle into single strands of amino acids. A newly developed chemical compound, called ClickP, binds to the N-terminus enabling it to tether locally. The amino acid is then cleaved from the end of the strand and can be recognized by amino acid binders. Once they are bound, the binder fluoresces in a specific colour revealing the identity of the amino acid. The process is repeated until each amino acid has been sequenced for billions of proteins simultaneously.
The platform aims to enable the development of novel therapeutics and diagnostics, providing a deeper understanding of human biology.
Glyphic was founded in 2021 by Joshua Yang and Daniel Estandian, who developed this process based on their work in the Ed Boyden lab in MIT. The company has raised $6M in Seed funding.
---
Subscribe for alerts on new companies featured on Startups.Bio
---
Function Oncology
Function Oncology is a precision medicine company advancing a CRISPR-powered personalized functional genomics platform to understand cancer in unprecedented and patient-specific detail. By moving beyond measuring gene sequence to measuring …
View all recently featured startups
---