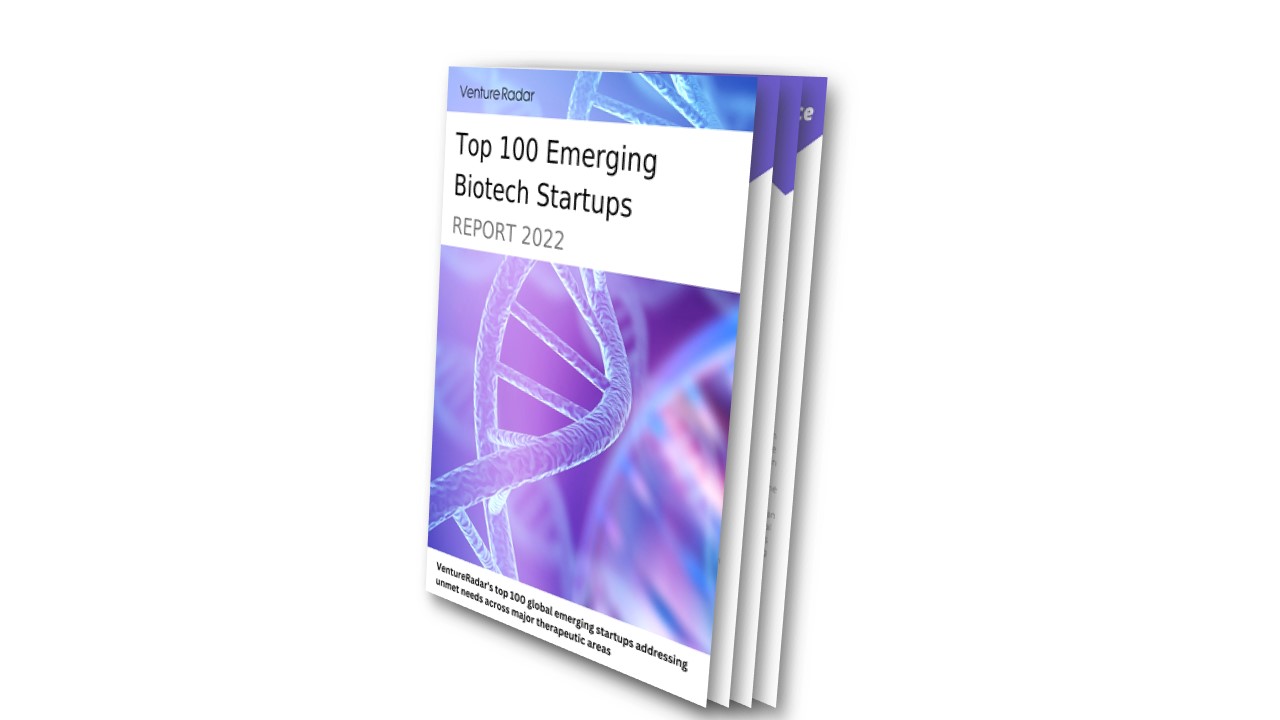 Biotechnology is in the midst of a exciting era of innovation, with an ever-expanding toolbox of modalities and approaches spawning development of exciting new vaccines, medicines and therapies.
VentureRadar's Top 100 Emerging Biotech Start-ups report showcases 100 of the most exciting early-stage companies that are currently developing therapeutics for major health challenges globally. The companies are categorized by the major therapeutic challenges they are targeting. These ten key areas were chosen based on an analysis of the focus areas of the top seven global Pharma companies. These were found to be: Oncology, Immunology/Inflammation, Neuroscience, Rare Diseases, Infectious Diseases, Vaccines, Cardio-metabolic, Haematology, Ophthalmology, and Respiratory Diseases.
---
---
Our selection was based on filtering for companies founded in the past three years that we judged to have the highest potential to make a positive impact in addressing unmet needs across these major health challenges globally.
The majority of the companies in the report are preclinical stage start-ups. The companies were founded in 19 countries, which were (in order or frequency): USA, UK, China, Netherlands, France, Belgium, Canada, Israel, Denmark, Japan, Austria, Singapore, Sweden, Switzerland, Finland, Australia, Spain, South Korea, and Germany. Drug modalities including RNA therapeutics, protein degraders, antibody drug conjugates, small molecules and gene therapy are well represented.
Get your copy of the report to find out more about these exciting emerging start-ups.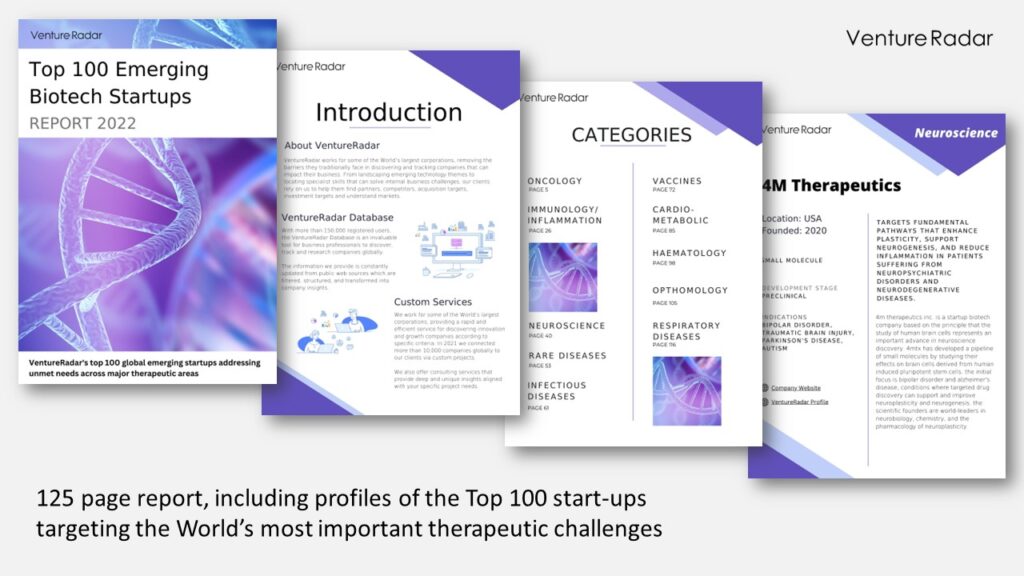 ---
Subscribe for alerts on new companies featured on Startups.Bio
---
T-Therapeutics
T-Therapeutics is on a mission to unlock the power of T cells to treat chronic and infectious diseases. Founded in 2022, the company is based on technology from Professor Allan …
View all recently featured startups
---